La Clinique de la Vision est ouverte à Paris depuis 15 ans pour une chirurgie réfractive exclusive et de niveau international. Sa renommée a conduit parmi les meilleurs chirurgiens de province à bénéficier de son expérience et de son expertise afin de former un groupement de compétences et de qualité. Des centres authentifiés par le logo CLV s'attachent aux valeurs fondatrices et au respect de la charte commune. C'est une garantie pour les patients et les chirurgiens.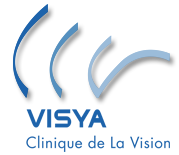 Mieux voir avec le laser
Lasik for ESCRS
I WHO CAN HAVE LASIK?
To be eligible for LASIK you should be at least 19 years of age, have healthy eyes and be in good general health. Your vision should not have deteriorated significantly over the previous two years.
LASIK is not generally recommended for people with eye conditions such as:
keratoconus (a degenerative eye disorder that leads to thinning of the cornea causing it to change shape) fruste keratoconus cataract (clouding of the lens in the eye) glaucoma (increased pressure of the fluid in the eye, leading to optic nerve damage and loss of vision) herpes eye infection.
LASIK may not be suitable for people with other no under control medical conditions such as diabetes, rheumatoid arthritis and lupus, or for those receiving treatment with some medicines, such as oral steroids.
II SELECTING A SURGEON
Not all eye surgeons are experienced in LASIK. Your general practitioner or optician may be able to recommend LASIK surgeons in your area, but you should still ask some questions to ensure that your surgeon is well qualified and highly experienced.
How long have they been performing LASIK?
How many LASIK procedures do they carry out each month?
What are their outcomes data for LASIK surgery? (Make sure you ask for their personal results rather than the results for their clinic)
What proportion of their patients are able to carry out daily tasks without glasses or contact lense following LASIK?
What proportion of their patients experience complications following LASIK?
How do their results compare to the national average?
III YOUR FIRST APPOINTMENT
It is important that you DO NOT wear contact lenses to your assessment appointment as this makes it impossible to measure your eye properly as wearing contact lenses temporarily changes the shape of the surface of the eye. Soft contact lenses should be taken out at least 24 hours before your appointment and gas permeable or hard lenses at least a week before.
A number of things will be discussed at the appointment, including your reasons for wanting to have laser eye surgery and your expectations of the result. People who have a low or moderate refractive error can usually expect very good outcomes, but people with poorer eyesight may still need glasses for some activities.
You will also be asked about any current or past eye problems, such as infections or injuries, as well as your general health.
A number of tests and measurements will also be carried out:
Your vision without glasses or contact lenses, the prescription of your glasses and how well your eyes work together (binocular vision) will be checked.
People with long sight usually have an additional test to reveal any hidden refractive error. Eye drops are used to relax the focusing muscles in the eye. The drops may sting for a few moments, but are otherwise painless, however they can cause blurred vision for about 24 hours, so you will not be able to drive home.
A computerised picture is taken of the surface of the eye (the cornea) and ultrasound measurements are taken to check its shape and thickness. If the cornea is too thin, LASIK may not be a suitable option for you.
Checks will be made to exclude eye conditions such as cataracts or glaucoma. These will include checking the structure of the eye with a special microscope, measuring the pressure of the eye and checking the retina, the back of the eye. These tests may use eye drops that dilate the eye, causing temporarily blurred vision.
The optics aberrations will also be checked to minimise the risk of side effects with night vision, such as halos, glare or ghosting.
Based on the results of these checks, your eye surgeon may recommend some new techniques to enhance your LASIK surgery:
A Wavefront analyser may be used to detect natural irregularities in the structure of the eye. The laser treatment can then be customised to optimise your LASIK surgery.
As some people's eyes rotate when they lie down, a technique called iris registration (similar to security eye scanners) may be recommended. This maps points on the iris and adjusts the laser treatment to compensate for the rotation.
An orthoptist may carry out some or all of these initial assessments, but it is important that the operating surgeon personally examines your eyes and discusses the different surgery options that are available to you, explaining the risks and benefits of each procedure. Other possible options include PRK or LASEK. See here (link to What is LASIK section) for more information about alternative techniques.
Dernière modification le 28/05/2013 - 14:42